Keep Your Vehicle in Great Shape. Come to Sun City Auto, Orillia
A Message from the Owner: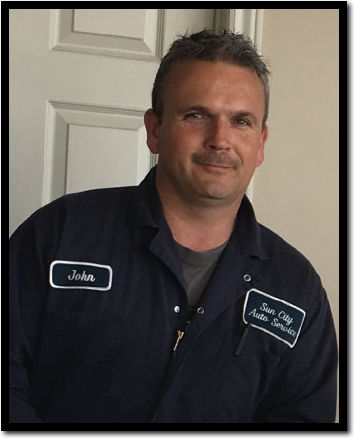 I've been has been in business for 35 years in Orillia at Sun City Auto. I am a Class A-certified mechanic and certified safety inspector. My career started at 17, when I began my training at Centennial College, Ashton Bee Campus. Since my first day at college, I've been totally dedicated to honest and reliable service. I started my career at Sun City Auto where I apprenticed after finishing my studies. Once I finished my apprenticeship, I began working fulltime at Sun City Auto and 35 years later, I am now the proud owner.
Hard Work is its Own Reward
I am an outdoors person and love ATVs, snowmobiling, fishing, and am a dedicated family man. I was born in Orillia, and raised in Coldwater Ontario, one of five children. I am honest, hard-working, and have developed a strong reputation for trustworthiness in the Orillia community. Call us today to get a quote or come on by the shop. we can't wait to see you!